Testimonials for our Equine Consulting Firm in Kentucky
Our success is best demonstrated by the loyalty and success of our clients. Throughout the years, it has been a privilege and an honor to help them prosper and succeed in the Thoroughbred Industry on all levels, including racing, selling, breeding and standing stallions.
Here is what a few of our clients have had to say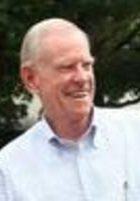 Will Farish - Lane's End Farm
"Cecil Seaman has been on retainer with me since 1980 as my consultant on mating recommendations, and yearlings and stallion evaluations. His method of biomechanical evaluations/statistical analyses has proven of tremendous benefit in the improvement of the soundness and class of our broodmare band, stallions, and racehorses. His scientific research has given us better insight into the probable abilities of a horse for breeding and racing, as well as the conditions to maximize the horses' potential. With Cecil's advice, I have been able to breed many stakes winners, including seven Belmont winners, (like) Palice Malice.
He has always conducted himself in a professional and ethical manner in his dealings with me. I have been well satisfied with his services and would certainly give him my highest recommendations as a consultant in the Thoroughbred industry."
"Cecil Seaman, of Thoroughbred Analysts, has been very helpful to me since 1983 in planning the selection, use, and matings of my horses, With the help of his measurements, I have had an advantage when purchasing broodmares and yearlings. He has helped me immensely by suggesting matings for my stock and has offered an opinion, based on measurements, as to the best racing distances and locations for my horses in training."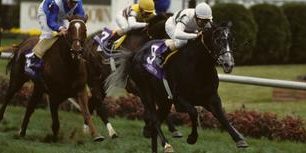 "Cecil(Seaman) has a tool that can be used, especially by people new in the business, he can tell if the physical structure is there to be a race horse. If the yearlings don't measure up, I don't go look at them. I disregard them. I use Cecil as an advance man."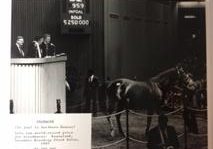 Roy Gottlieb and Mort Fink
"Mort and I have enjoyed a long and profitable relationship with you. Over the years we have been a retainer client of yours and during that time you have advised us on the buying of yearlings and mares, the evaluation of our own yearlings and mares for sale, and you have annually analyzed our breeding program and helped us in matching the most compatible stallions to our mares.
ln all these aspects we have been very pleased with your services. Breeding and selecting racehorses is at best an inexact science and more likely an art. Through the use of your services we have greatly improved the percentage of success that we might otherwise have obtained. We credit your assistance with helping us make a profit in almost every year we have been in business which is unique for people in the Thoroughbred business. Perhaps even most importantly, you have helped us avoid purchasing yearlings and mares with a low probability for success."
There are many agents in the industry that can select a horse for you. But no matter how astute or experienced they are, their visual analysis cannot equal the information gained by physically measuring and scientifically evaluating a horse. Forty years of experience, a unique database and a phenomenal track record are at your disposal. Let Cecil Seaman & Co. measure your success, one horse at a time.