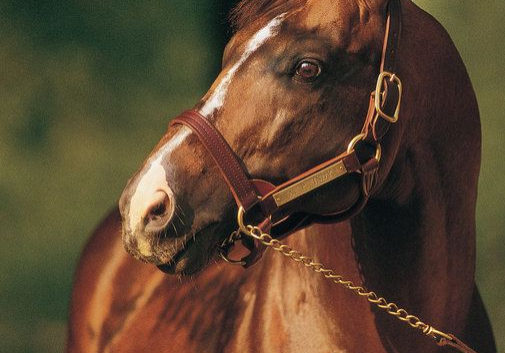 Stallion Statistics for Sires Progeny Analysis
Our database contains over 7,000 stallions. By measuring their offspring year after year, we can determine which stallions are the most successful with our SIRE STATS REPORT, which identifies the percentage of A+ and A+ to B+ foals, average offspring conformation, and the percentage of stakes horses a stallion produces. Before a stallion's progeny hit the racetrack, we know if they have the biomechanical requisites necessary to be top racehorses. This gives our clients the advantage of purchasing shares or seasons of a sire while his price is still low.
We measure the mare and then select stallions that match her biomechanics as closely as possible. The SIRES STATS REPORT gives us a key part of the information we use to analyze a mating between a selected sire and his compatibility with a specific mare. Using the SIRES STATS REPORT in conjunction with the GDT Report gives the breeder a unique way to breed for consistency and the highest probability of producing a stakes-quality runner.
There are many agents in the industry that can select a horse for you. But no matter how astute or experienced they are, their visual analysis cannot equal the information gained by physically measuring and scientifically evaluating a horse. Forty years of experience, a unique database and a phenomenal track record are at your disposal. Let Cecil Seaman & Co. measure your success, one horse at a time.